Anonymous Tip Leads to FOW Capture
CLEARFIELD – On March 6th Police apprehended a fugitive, 30 year old James Casey Lockett, of Ramey, who was added to the Clearfield County Fugitive of the Week list in October. He failed to appear for court after being charged with stealing an ATV. An anonymous tip to the Clearfield County Crime Stoppers provided police with Lockett's location at a residence in Madera. Lockett attempted to flee the residence. Police were able to apprehended Lockett, and he was taken into custody.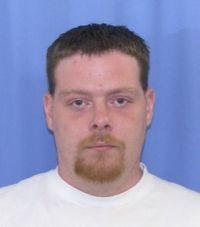 Report: Three-Year PA Job Growth Lags
HARRISBURG- While many states have watched their economies improve since the recession ended, a new report reveals a different story in Pennsylvania - one in which the state has watched job growth plummet to among the worst in the nation.
Three Hopefuls file for Governor Ballot
HARRISBURG(AP) — The first candidates for Governor to file petitions to get on the May 20 primary ballot are Democrats John Hanger and Jack Wagner and Republican Bob Guzzardi.
Penn State Board of Trustees Reform
HERSHEY- A state lawmaker from Luzerne County says while Penn State University's Board of Trustees has adopted a series of reforms, the board hasn't gone far enough and the state legislature needs to step in and make the necessary changes.
FOW- Paul Ulrich
CLEARFIELD- The Fugitive of the Week is Paul Eugene Ulrich of Grove Avenue, Johnston

. A warrant was issued for

Ulrich after he failed to appear for court February 20. Police say Ulrich and two other individuals unlawfully removed items from a store on Plaza Drive in Clearfield in September and they previously took items from another Clearfield business.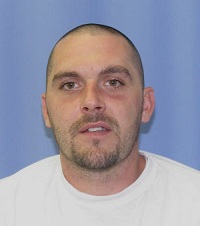 Competition for Governor
HARRISBURG (AP) — Candidates for Pennsylvania governor and lieutenant governor who are seeking to compete in the state's May 20 primary must turn in their nomination petitions by Tuesday.
Teenager Reported Missing Sunday
MADERA- Clearfield State Police are looking for a missing 16-year-old boy from Woodland. Police say Philip Brown Jr. was last seen in the area of Madera around 3 pm yesterday, in a residence on Shiloh road in Bradford Township.
State College Apartments Robbed
STATE COLLEGE- Police are investigating the connection between burglaries at apartment complexes in downtown State College. State College Police say unknown suspects entered the Meridian Apartments Friday morning during a fire alarm and stole an unknown amount of items.
More...